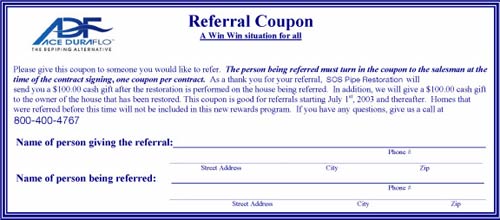 It's a Win Win situation for all!


If you have had your home restored and would like to recommend us to your friends and family, simply download, print and fill out our referral coupon.

Upon completion of their pipe restoration, you each get a $100.00 cash gift. For more information please call us at 800-359-6369.